Strategic Partners | assess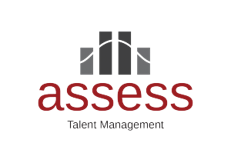 ASSESS is a talent acquisition and mobility company that specializes in psychometric testing, assessment technology and business solutions. Their products and services range from testing, development and delivery to assessment center development and operation, in addition to talent management analytics and consulting services.

Their assessment solutions include tools for mass recruitment and selection, executive recruitment and selection, talent development, succession planning and leadership development.
Their tests include:

Ability Assessment

Ability assessment is one of the cornerstones of ASSESS Talent Management's competency framework. It is founded on the premise that the general ability is correlated with on-the-job performance, and that candidates scoring higher on general ability are likely to outperform the average in different assignments required by the job.

Personality Assessment

We are firm believers that diversity is what makes great teams. We also believe that people are likely to be more productive and engaged when they do tasks that match their abilities, skills and personalities.

Job Knowledge Assessment

At Assess, we have a modular approach to assessment construction that enables us to develop and maintain job-related assessments that can help outstanding candidates to outshine their peers, and helps employers select the most qualified for the job in an efficient way.

Behavioral & Situational Assessment

Our experience in behavioral and situational assessment helps us to create the most advanced assessment center capability for our customers.

ASSESS Insights

ASSESS Insights is a suite of HR and organizational development survey tools that allow the HR management to conduct employee satisfaction surveys, stay surveys, exit surveys, and 360° feedback reports.

Assessment Analytics

With one of the largest human resource databases in the country, Assess can help its customers to build an understanding of strengths and weaknesses, capabilities and opportunities in the domain of human resources.

For more information please visit assess, talent management and psychometric assessment.